This is a recording of a presentation I was honored to give to a group in Newcastle, Australia about the transition to the Impact Economy and how the city's Smart City Plan is integral to it. Smart cities collect the data that makes the Impact Economy viable – ubiquitous surveillance provides "proof of impact," which is used in determining the Return on Investment for impact investors. Smart city technologies also deliver nudges – or automated signals – designed to change behavior in ways that support the impact agenda, which coincides with the UN SDGs. In the simplest terms, Smart Cities are for social credit scoring and geofencing. I discuss the role that Anchor Institutions and Collective Impact strategies have had in advancing the 4IR Smart City agenda quietly and without genuine public oversight.
Many thanks to  @Kate Mason  for setting up this meeting. Her video on the real-life consequences of Australia's social policy responses to the events of the past 2 years is excellent to share with those who are still wrestling with the true nature of the new normal. Here is the link to her talk: https://youtu.be/En-OzwJohu4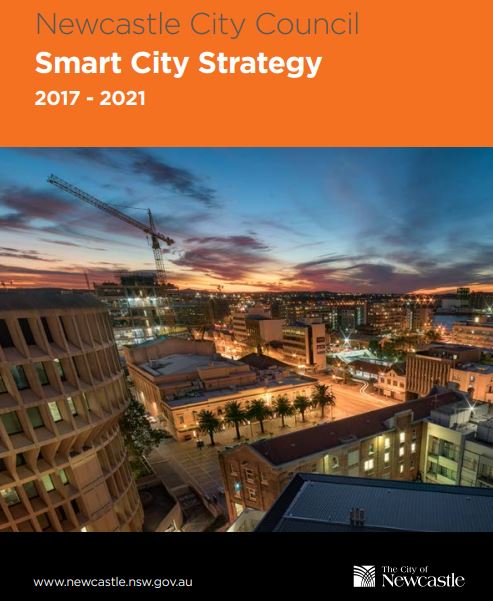 See Newcastle's Smart City plan here: https://drive.google.com/file/d/1FhiymCZoqAU60fWUwOopQjXrWcEwjKhn/view?usp=sharing
G8 Report on Social Impact Finance, which details the importance of measurement for social impact finance markets and states that smart communities are those wherein smart city tech and the impact economy cooperate to transform society: https://drive.google.com/file/d/1E4YXXvIngTnGIDzTXH4khrMKLWFnNd6l/view?usp=sharing
Australia's Griffith University whitepapers on Social Impact Finance and Universities as Anchor Institutions: https://drive.google.com/file/d/10VkFcekEwyKD-mbDZz4GCccnfqYfSxuS/view?usp=sharing
AND
https://drive.google.com/file/d/1kM6XrHMIkHz4I8ymiQtrSOd2uf2bSKnL/view?usp=sharing
University of Newcastle Strategic Plan: https://drive.google.com/file/d/14fRd8uYjlC7gWo_sApm5ni-yEe7BF648/view?usp=sharing
Greater Newcastle Economic Development Plan: https://drive.google.com/file/d/1jKcYepzIgrQ5Wh-3lO5ozAyDMnhVZFY8/view?usp=sharing
On Smart Payment Systems for Social Services, Commonwealth Bank of Australia: https://drive.google.com/file/d/1ZQKo7pT6XD4xmEu9FZRcgKXjujgrnXXJ/view?usp=sharing
On Blockchain for Education (aka Human Capital / Social Credit Scoring): https://drive.google.com/file/d/16t6Bm2ng-jwQwO8AVErAdtxABHK64NGw/view?usp=sharing
……..
An easy way to raise awareness about your city's implementation of the smart city model:
1. PRINT YOUR CITY'S SMART CITY PLAN.
2. ATTEND ANY COMMUNITY MEETING WHERE AN ELECTED CITY OFFICIAL WILL BE SPEAKING.
3. IN PUBLIC Q&A,
▪️STATE THAT YOU HAVE OBSERVED THE INSTALLATION OF NEW SURVEILLANCE HARDWARE,
and then
▪️ASK THE OFFICIAL TO GIVE A STATUS UPDATE ON THE IMPLEMENTATION OF THE SMART CITY PLAN.
4. WATCH THIS PERSON SQUIRM.
5. BE PREPARED TO ANSWER QUESTIONS FROM THE OTHER MEMBERS OF THE AUDIENCE WHO VISIT YOU AFTERWARD TO LEARN MORE ABOUT THE PLAN THAT THEY NEVER KNEW EXISTED.
………
A draft of a plan for organizing the people for freedom (2 formats): https://docs.google.com/document/d/10aLuGFvT2GrPLc3bKCG_3xCf1xvEeftd/edit?usp=sharing
https://docs.google.com/document/d/1rfVQC75imVIJIxQuQXsqBuKxrhDO5EJV/edit?usp=sharing